Generac Generators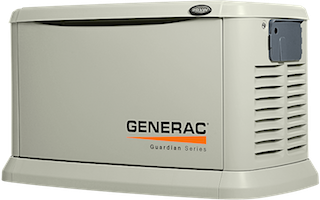 Generac's Guardian® Series kicks in within seconds of determining power loss—automatically—and runs for as long as necessary until utility power returns..
In partnership with Guardian® by Generac Power Systems, Howell Electric offers dealer services in both standby and portable generator sales, and after-market service to ensure a total customized package offering. Backed by 50 years of generator excellence, Guardian is the market leader for automatic standby and portable generators and that is why we at Howell Electric felt the need to team up with Guardian and better support our existing and future customers.
To learn more about Guardian generator products and services, we encourage you to visit Guardian, or contact our office for more information.
---
Generlink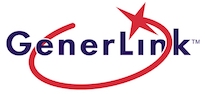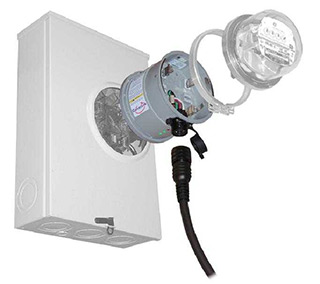 The power cable is plugged into the Generlink connection device that's part of a household electrical backup system. The other end of the cable connects to a generator, delivering power to the house when the grid is down.
GenerLink™ is a new product that makes connecting a portable generator easy and safe while providing homeowners the flexibility of using a portable generator to operate virtually any appliance in their home.
During a power outage, GenerLink™ allows you to select the combination of loads you want to operate by simply switching breakers in the household circuit panel. This flexibility makes generator sizing relatively straightforward. Purchase a generator that is powerful enough to run the largest appliances and motors you need during a power outage. You may run other loads in your house by simply turning off the breaker to large usage loads. If your using a hot water heater, for example, turn off this breaker once the water has been heated, and turn on breakers to other loads you want to operate.
To learn more about Generlink, we encourage you to contact our office for more information.